December 9th, 2008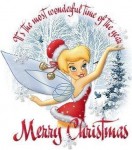 When some people think of Christmas they think about presents, decorating Christmas Trees, and Santa.  I love Christmas shopping and asking people what they want for Christmas.  I believe in the spirit of Santa.  My mom always makes us wait at the top of the stairs, and then she gets her camera and takes a picture of our faces when we see the presents.  I always hate waiting on her to get ready to take the picture.  I never really sleep well the night before because I'm so excited about Christmas.
Another thing I like about Christmas is going to Church and listening to and singing Christmas songs.  My sister Ashley loves the part when we set Christmas cookies and milk out for Santa.  She's so excited to see the Christmas cookies and milk gone in the morning.  Our family also watches the nativity.  It's always a fun thing to watch.  We used to always have a fake tree, but now we're starting to get real trees.  I love the smell of real Christmas trees. We always set up and decorate the tree after Thanksgiving.
What does Christmas mean to you?  I think that Christmas is a time for giving and for celebrating the birth of Christ.  But, I think Jesus was born in April, though.  At my school, our music teacher asked us to make a Christmas card for the people at the nursing home.  Then, the choir students are going to go deliver the card.  They are also going to sing Christmas songs to them.  I thought that was really sweet.  That is what Christmas is all about, being charitable and giving.
Where I live, it never snows.  So, I can't really make a snowman.  I've only seen snow once and it didn't last long.  It lasted only a couple of hours.  But, I did make a snowman.  We didn't use carrots for a nose, rocks for eyes, or a hat for the snowman.  That day was the day I made one of my best friends.  I remember playing in the back of my mom's truck because there was a lot of snow in it.  It was really fun, though. I really miss snow.
I can't wait until Christmas! Only 16 more days!
Articles written by Amber
Tags: friend, school
Categories: Life | Comments (7) | Home
Leave a Comment
(To avoid spam, comments with three or more links will be held for moderation and approval.)