December 15th, 2008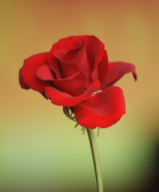 My uncle Donny is serving a mission, teaching others about the gospel.  I've always been so close to him.  We're best friends.  I started looking for a pen pal for him on a Christian website.  I found a girl named Jennifer, and she and my mom have become best friends.  My uncle and Jenn have been writing each other for the past six months.  My mom and Jenn became great friends, always texting one another.  Jenn would send gifts in the mail or a card to us, and we sent cards to her.
This past weekend she came to visit us from Washington.  On Friday we went out to eat and went to the mall.  We even watched the new Twilight movie, so good!  I'm almost done with the third book.  Jenn and my mom have already finished all four books.  Jennifer is very friendly and sweet.  It was fun to get to know her more.  She's also really beautiful.  She's very funny and laughs a lot.  We knew that my uncle would love her.
On Saturday she spent four hours with him.  It was the first time they met.  We weren't there but she told us all about it.  They held hands the whole time and kissed at the end of the visit!  They talked and asked each other questions.  He asked her to come more so they can get to know each other even better!  We are so happy!
On Sunday they visited each other again.  She said that it was even better.  They couldn't take their eyes off each other and Jennifer says she's in love!  She had to go back today and we loved seeing her.  We can't wait to see her next month. We had such a good visit with her.  I hope they get married!  Then I can tell their kids that I put their parents together!  I just hope they can live happily ever after!
Articles written by Amber
Tags: friend
Categories: Life | Comments (3) | Home
Leave a Comment
(To avoid spam, comments with three or more links will be held for moderation and approval.)