January 29th, 2009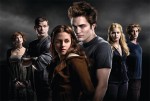 I would love to have a super power. But there are lots if them. So which one?
There's invisibility, which would be awesome to have. You could sneak a cookie without anyone knowing, or you could scare someone by pretending you're a ghost. I like the first option though. (If my mom is reading this, I didn't mean it! Heh, heh.)
There's super speed, which would be fun if you loved to race. It would be so cool to see their faces when you win the race. You could also play tag really well. But it would be no fun to always win. I could get a good time on my mile run for the fitness test in P.E.
There's also super strength. You could win the award for being the strongest person on earth.
You could read peoples minds, like Edward. (Sorry, I'm obsessed with the "Twilight" series.) You could always win at Battle Ship. Actually it would be kind of annoying to hear everyone's mind at once. It would be nice if you could control it though and only hear when you wanted to.
Or you could predict the future, like Alice. (There I go again with the "Twilight.") Well, it would be good to know what's going to happen. But things change though, right?
I would love to have all of them. But if I had to choose one it would be to see the future. I would choose that because I would like to know what's going to happen so I can be prepared.
Articles written by Amber
Tags: super powers, Twilight
Categories: Arts, Life | Comments (2) | Home
Leave a Comment
(To avoid spam, comments with three or more links will be held for moderation and approval.)