April 1st, 2009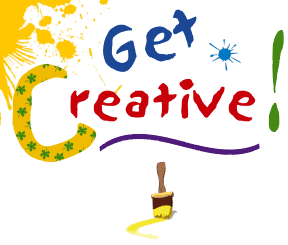 Even though it sounds French, paper mache wasn't made in France until the mid 17th century. However, they were the first country in Europe to do so.
Paper mache actually originated in China—the inventors of paper itself. They used paper mache to make helmets, which they toughened with many layers of lacquer.
From China, paper mache spread to Japan and Persia, where it was used in mask-making and festival activities. Eventually it spread across the world. There was only a half-hearted interest until the late 1700s and into the 1800s, when it became widely used.
Paper mache is French for "chewed paper." It is believed to have gotten its name from French workers in London paper mache shops who did just that! Whether it is true or not we will probably never know.
An Englishman who was a leading expert in the art of japanning introduced paper mache to America. His name was William Allgood, and he started the Litchfield Manufacturing Company. The company became well known for its fabulously decorated clock cases, some of them made of paper mache.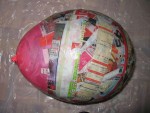 America used paper mache more as a craft rather than a manufacturing material. Women started making useful and decorative household objects of paper mache.
In my Art class we're doing a paper mache project. We got a balloon, and we're putting 4 layers of butcher paper and newspaper on the balloon, like in the picture. The butcher paper and newspaper are dipped in this mixture before being put on the balloon. The mixture is water and glue mixed together. Then after we finish with the layers, we pop the balloon and there's sort of like a paper mache fossil of the balloon. Then we paint the balloon, and we've made paper mache! It's super messy, but it's also super fun!
Articles written by Amber
Tags: paper mache
Categories: Arts | Comments (5) | Home
Leave a Comment
(To avoid spam, comments with three or more links will be held for moderation and approval.)