June 4th, 2009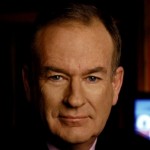 Harvey Grund made a telling point in the article below, Death of an Abortionist:  "When…on a daily basis, you suggest and even call abortion doctors murderers — you need to take some of the blame for the death of anyone associated with abortions. It's not hard to imagine a court of law finding all of them accessories before the fact."
He could have been referring specifically to Bill O'Reilly, whose show is the top-rated talk-cum-interview program on cable TV.  O'Reilly has often condemned Dr. George Tiller in very strong language.  With the recent murder of Dr. Tiller, one has to question the influence of people like O'Reilly, who often referred to him as "Tiller the baby killer."
Mary Alice Carr, vice president of communications for NARAL Pro-Choice New York, makes the point in a column in The Washington Post today.  NARAL is a pro-choice advocacy group that often takes positions that are a bit extreme, in my view.  As far as O'Reilly is concerned, however, Ms. Carr is correct:
O'Reilly is being incredibly disingenuous when he claims that he bears no responsibility for others' actions in the killing of Dr. George Tiller on Sunday. When you tell an audience of millions over and over again that someone is an executioner, you cannot feign surprise when someone executes that person.

You cannot claim to hold no responsibility for what other people do when you call for people to besiege Tiller's clinic, as O'Reilly did in January 2008. And this was after Tiller had been shot in both arms and after his clinic had been bombed.

O'Reilly knew that people wanted Tiller dead, and he knew full well that many of those people were avid viewers of his show. Still, he fanned the flames. Every time I appeared on his show, I received vitriolic and hate-filled e-mails. And if I received those messages directly, I can only imagine what type of feedback O'Reilly receives. He knows that his words incite violence.
And O'Reilly's reaction?  From Think Progress:
At the top of his Talking Points segment, O'Reilly did briefly say, "Americans should condemn the murder of Dr. George Tiller," but he then quickly segued into more attacks on Tiller. He also used the opportunity to attack his critics, saying they were trying to "exploit" the incident to attack Fox News. … "Every single thing we said about Tiller was true, and my analysis was based on those facts." …

"Now, it's clear that the far left is exploiting — exploiting — the death of the doctor. Those vicious individuals want to stifle any criticism of people like Tiller. That — and hating Fox News — is the real agenda here. Finally, if these people are soooo compassionate — so very compassionate, so concerned for the rights and welfare of others — maybe they might have written something, one thing, about the 60,000 fetuses that will never become American citizens. Or am I wrong?"
O'Reilly is tragically wrong.  Words have meaning, and his words regarding Dr. Tiller have done nothing less than incite murder. 
Articles written by Tom Carter
Tags: abortion, O'Reilly, Tiller
Categories: Media, News, Politics | Comments (10) | Home
Leave a Comment
(To avoid spam, comments with three or more links will be held for moderation and approval.)