September 19th, 2009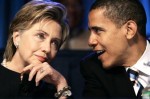 Our country has decided to be the first in this century to desert Poland and most of eastern Europe. The Administration elected to appease Russia instead. This, of course, isn't the first time that Poland and her neighboring countries have been betrayed for this reason. This is, however, the first betrayal in my memory of an America ally.
This follows closely what is being heralded by many as a break with Israel because of the West Bank settlements. While eastern Europe may swallow their collective pride and submit to our phony foreign policy, Israel looks to be another story.
Ms. Clinton to date has shown absolutely no talent as Secretary of State; alas, every time a crisis pops up she is the last to hear of it or speak about it. She may or may not have any ability as a negotiator, but until she is tested we won't know.
The missile defense/shield system was not a bad idea. It should have been put in place. The President scrapped the system in order to appease Putin in Russia. I sometimes wonder if our President knows who he is working for.
The treatment of Israel because of the West Bank is very Jimmy Carter, and once again the President takes control, leaving Hillary Clinton to clean up afterwards. Israel is far too important as an ally to just leave hanging. At present we are playing carrot and stick with Israel.
The sellout of Poland and the Czech Republic appears to be a done deal. Nothing was learned when England's Neville Chamberlain sold out Czechoslovakia and several of her neighbors so Hitler could be appeased.
Our foreign policy is no better than our domestic undertakings. Health care, clean energy, and finance reform are all just a big mess. About what you'd expect from those of little experience or training.
Next time you have to blow your nose on your sleeve, think of what I'm telling you.
Articles written by Larry Ennis
Tags: foreign policy, Hillary Clinton, Israel, Obama, Poland
Categories: History, News, Politics | Comments (4) | Home
Leave a Comment
(To avoid spam, comments with three or more links will be held for moderation and approval.)