September 14th, 2009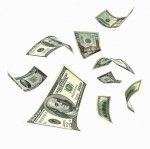 About a year ago, there was a big kerfuffle over what was going to happen with 401(k) plans.  Congress held hearings on whether or not to eliminate the tax advantages of the 401(k).  Contributions to a 401(k) plan presently defer taxes until the money invested is removed, either in part (as one would do after retirement) or in whole.  This only makes sense, as the money contributed is of no present benefit to the person who actually earned it, nor to the employer that spent it as a part of a benefits package to an employee.
Only an insane person or an idiot would argue that not taxing 401(k) contributions is any sort of subsidy, yet that is precisely what Teresa Ghilarducci, the Irene and Bernard L. Schwartz Professor of Economic Policy Analysis at the New School for Social Research, said:
I want to stop the federal subsidy of 401(k)s. 401(k)s can continue to exist, but they won't have the benefit of the subsidy of the tax break.
It was Ms. Ghilarducci's plan that intrigued Democrat representatives George Miller and Jim McDermott, and prompted the hearings.  As of right now, there have only been hearings, and I don't believe that there have been any recently.  But yesterday, I was talking to a member of the National Apartment Association who had recently been to DC and was told by a congressman (he wouldn't tell me who it was) that the hearings are likely to lead to legislation.  This is anything but good.
He also told me that in spite of Ghilarducci's assertion to the contrary, there is the possibility that the 401(k) and the IRA will be eliminated altogether.  I cannot even begin to imagine what will become of all that money….  Maybe we'll be lucky and our "leaders" will "permit" us to keep our own money.
Firstly, if this stupidity becomes law, the people who will be hurt the worst are the low-income earners whose employers generally match their employees' 401(k) contributions.  Currently, employers also get to write off/deduct the matches that they make to their employees' contributions.  That will presumably end as well.  This aspect does not particularly hurt the wealthy and the high-income earners as they have enough money to invest on their own without the help of their employers.
Secondly, under Ghilarducci's plan, employees would be required to contribute 5% to a plan guaranteed by…the Social Security Administration.  Maybe I've been asleep since the day I started working, but I seem to recall that my "contribution" to social security is already around 10%.  Those earning over about $90k already "contribute" 13%.  In effect, this is going to raise your social security tax to as high as 18%.
I applaud the efforts of those who want to take care of their own retirement plans.  Would that everyone were that responsible.  Not to be outdone by leftist retards, though, the right is defending the status quo as an issue of freedom of choice.  This is partially true, but what too many don't realize about the stock market anymore is that it is now no different than going to Vegas and playing craps.  I recall the days when the big deal in stocks was the Profits to Earnings Ratio (called the P/E ratio).  I don't know of any companies paying dividends on stocks any more (which is what the P/E ratio was about).
When a publicly traded company makes an initial stock offering, it is to raise money to expand the business.  It stands to reason that if you own a business, or a share of it, that when the business profits, so should you.  Those are what was once known as dividends.  Once those initial shares of the company's stock are all bought, fluctuations in the stock prices were tied directly to corporate performance via the P/E ratios — the greater the profits, the greater the dividends.  Those stocks were sought after whose corporations paid the highest dividends.  Anymore, stocks are traded with only the thought of increases in stock prices.  This was once known as speculation and was frowned upon as little more than gambling (which it most assuredly is). Well, it still is speculation, we just don't call it that any more.  Today, we call it "investing in retirement."
And this is what the retards in the GOP are defending.  Well, so are the retards in the Democrat party, really.  Anyone who thinks that the Democrats are not as heavily invested in the stock market as the Republicans are needs to put down the marijuana cigarette for at least a few minutes.
This leaves us in the precarious position of being distracted by another silly and dishonest  left v. right  campaign of legerdemain.  Meanwhile, the raping of our money continues unabated. The Chinese have indicated that they are not going to continue to subsidize the federal budget as they previously have, which leaves one of two alternatives for the federal government:  vastly increase the supply of money, or tax us into oblivion, or both.  There is a third alternative that is evident to the rationalists among us:  pare down the size of government to only those things mandated by the Constitution.
We are now, as we have always been, on our own.  One of the few legitimate functions of government is to "punish" those who are deceivers, thieves, and the like.  Now, the deceivers are in power and are protecting their own at our expense (to be honest, they have been in power for a long time).  Giving the government more power to "correct" this situation is not the solution to this problem, it is the problem.  There are always repercussions to what government does, and far more often than not, the repercussions injure us.
If, as I assert, we are on our own, does it not stand to reason that nearly any government effort to "help" us is destined to failure?  If it is destined to failure (to be read as "it will bring us injury"), should we not simply expect the government to abstain from doing it?  I expect that there are precious few paternalistic Republicans or maternalistic Democrats who can just give up that sort of power.  And why should they?  Most Americans are going to continue to vote for one or the other.
Articles written by Brian Bagent
Tags: 401(k), IRA, retirement, stocks, taxes
Categories: Economics, News, Politics | Comments (19) | Home
Leave a Comment
(To avoid spam, comments with three or more links will be held for moderation and approval.)