October 10th, 2009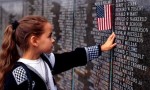 I made the point in Vietnam and Afghanistan that we're in danger of repeating the mistake we made in regard to the Vietnam War — sending more and more troops into a war we were inevitably doomed to lose.  We didn't learn from the French experience in Vietnam; did we learn anything from our own experience?
It's easy to brush off comparisons between Vietnam and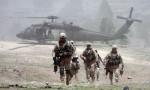 Afghanistan by getting into the details of differences between the two wars.  That kind of analysis makes it easy to defeat the argument.  At the fundamental level, however, we really are in danger of making the same mistake again.  It cost about 58,000 American lives, huge numbers of wounded, and uncountable Vietnamese dead and injured.  In addition, the Vietnam War created political upheavals at home and abroad that we still haven't overcome.  Are we ready to do it again?
The fundamental mistake President Johnson made was deciding to escalate a war and provide ever-increasing numbers of troops because many of his generals and some of his key advisers wanted him to.  As it turned out, victory was never clearly defined, but defeat was eventually crystal clear.  And Johnson made this mistake even though his common sense indicated to him that he shouldn't do it.
Is President Obama smart enough and strong enough to avoid making the tragic mistake that President Johnson made?  One exercise he might find useful in making his decision is to take a detailed look at the Powell Doctrine.  It posits eight key questions which must all be answered in the affirmative before military action is taken.  Not one of the eight questions can be answered with an unequivocal "yes" in regard to Afghanistan.  Decide for yourself:
1.  Is a vital national security interest threatened?

2.  Do we have a clear attainable objective?

3.  Have the risks and costs been fully and frankly analyzed?

4.  Have all other non-violent policy means been fully exhausted?

5.  Is there a plausible exit strategy to avoid endless entanglement?

6.  Have the consequences of our action been fully considered?

7.  Is the action supported by the American people?

8.  Do we have genuine broad international support?
Afghan War Draws Comparisons to Vietnam, at the Voice of America website, is an interesting and relevant article.  It includes this:
"What I found being in Afghanistan was all too familiar of problems not only in Iraq, but in Vietnam years ago. We are fighting a war a half a century later that we lost for similar reasons a half a century earlier," said Anthony Cordesman, who is with the Center for Strategic and International Studies.
In the 1960s we didn't listen to the advice of people like Bernard Fall, who knew we would fail in Vietnam.  Are we also going to ignore the wise voices today that counsel against escalating the war in Afghanistan?
(Credit to Jan Barry for the link to the VOA article.)
Articles written by Tom Carter
Tags: Afghanistan, escalation, Obama, troop levels, Vietnam
Categories: History, Military, News, Politics | Comments (9) | Home
Leave a Comment
(To avoid spam, comments with three or more links will be held for moderation and approval.)