November 10th, 2009
By Jan Barry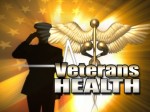 An estimated 2,200 U.S. military veterans died last year because they lacked private health insurance or access to VA health care, a study by a Harvard Medical School research team found. In contrast, there were 155 combat deaths among U.S. troops in Afghanistan in 2008, the researchers noted.
"On this Veterans Day we should not only honor the nearly 500 soldiers who have died this year in Iraq and Afghanistan, but also the more than 2,200 veterans who were killed by our broken health insurance system," Dr. David Himmelstein, an associate professor of medicine at Harvard, said in releasing the report this week.
Himmelstein added that the proposed health care reforms being considered by Congress would do little to change the situation for veterans too young for Medicare, not making enough to afford private health insurance and not eligible for VA care, which is restricted to military service-related health problems. "These unnecessary deaths will continue under the legislation now before the House and Senate. Those bills would do virtually nothing for the uninsured until 2013, and leave at least 17 million uninsured over the long run," he said.
"Like other uninsured Americans, most uninsured vets are working people – too poor to afford private coverage but not poor enough to qualify for Medicaid or means-tested VA care," said Dr. Steffie Woolhandler, a Harvard Medical School professor who coauthored the study. "As a result, veterans go without the care they need every day in the U.S., and thousands die each year. It's a disgrace."
The Harvard study analyzed the U.S. Census Bureau's March 2009 Current Population Survey data on Americans asked about insurance coverage and veteran status. It found 1,461,615 military veterans between ages 18 and 64 who were uninsured and didn't receive health care by the Veterans Administration in 2008. That includes about 10 percent of Vietnam era veterans aged 55 to 64.
Based on a recently published report in the American Journal of Public Health that found being uninsured raises the odds of dying by 40 percent, causing nearly 45,000 deaths in the United States annually among those aged 17 to 64, the researchers estimated there were 2,266 preventable deaths among uninsured veterans in 2008. More than half that estimated death toll was among Vietnam veterans aged 55 to 64.
The Harvard study on veterans followed an earlier study of health data on all Americans called "Health Insurance and Mortality in U.S. Adults," published in September in the online edition of the American Journal of Public Health. These studies are pointed to by Physicians for a National Health Program as reasons for health care system reform.
Dr. Andrew Wilper, who worked on the larger Harvard Medical School study and now teaches at the University of Washington Medical School, said, "The uninsured have a higher risk of death when compared to the privately insured, even after taking into account socioeconomics, health behaviors and baseline health. We doctors have many new ways to prevent deaths from hypertension, diabetes and heart disease — but only if patients can get into our offices and afford their medications."
Dr. Woolhandler, co-author of both studies and a primary care physician in Cambridge, Mass., noted: "Historically, every other developed nation has achieved universal health care through some form of nonprofit national health insurance. Our failure to do so means that all Americans pay higher health care costs, and 45,000 pay with their lives" annually.
For more information:
Over 2,200 veterans died in 2008 due to lack of health insurance, PNHP
Harvard study finds nearly 45,000 excess deaths annually linked to lack of health coverage, PHHP
(This article was also posted at EarthAirWater.)
Articles written by Jan Barry
Tags: deaths, health care reform, health insurance, VA, veterans
Categories: Military, News, Politics | Comments (3) | Home
Leave a Comment
(To avoid spam, comments with three or more links will be held for moderation and approval.)