December 12th, 2009
By Tom Carter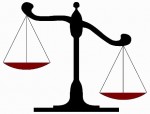 Judge Nina Gershon, of the United States District Court in Brooklyn, ruled yesterday that Congress cannot single out ACORN to deny federal funding.  As some constitutional experts had expected, Judge Gershon ruled that Congress' action against ACORN constituted a bill of attainder, an unconstitutional act that punishes a group or individual without a trial.
This is an important ruling, not only for ACORN and its associated organizations, but for the principles of separation of powers and due process.  The power to judge the guilt or innocence of persons and organizations, and to punish those found guilty, is reserved to the judicial branch, which is required to operate within the requirements of due process.
Regarding the constitutional prohibition of bills of attainder, Professor Eric M. Freedman, of Hofstra Law School, said:
Congress may not act as judge, jury and executioner. That is precisely what the Congress sought to do in this case, and the district court was entirely right to enjoin it.
From Judge Gershon's decision:
They [ACORN] have been singled out by Congress for punishment that directly and immediately affects their ability to continue to obtain federal funding, in the absence of any judicial, or even administrative, process adjudicating guilt.
Judge Gershon also said:
The question here is only whether the Constitution allows Congress to declare that a single, named organization is barred from all federal funding in the absence of a trial. …it does not….
ACORN gets about ten percent of its funding from the federal government, totaling about $53 million since 1994.  These funds are appropriated by Congress and distributed in the form of grants and contracts by federal agencies.  And, of course, ACORN isn't the only organization that receives taxpayer dollars.
There's no doubt that ACORN and other organizations that receive federal funding engage in partisan political activities.  They can claim that some activities use federal funds, while others don't.  The fact is, however, that denying government support to organizations like this reduces their overall capability to operate, to include engaging in political activity.
I don't like the idea of my tax dollars being given to organizations like ACORN or to any organization that is supposed to be primarily funded by private sources.  It doesn't matter whether the organization is leftist-oriented, like ACORN, or even if it is purely non-partisan.  If a group of people wants to get together to pursue their own goals, let them pay for it themselves.
I support Judge Gershon's decision, which will stand unless the Justice Department appeals it and wins, which seems unlikely.  What Congress did in denying funding to ACORN was, in effect, to subject the organization to a legislative trial, find it guilty, and punish it.  No American should want that to happen to any person or organization — today it's ACORN, but who will it be tomorrow?
Articles written by Tom Carter
Tags: ACORN, bill of attainder, Constitution, federal funding
Categories: News, Politics | Comments (12) | Home
Leave a Comment
(To avoid spam, comments with three or more links will be held for moderation and approval.)