January 23rd, 2010
By Tom Carter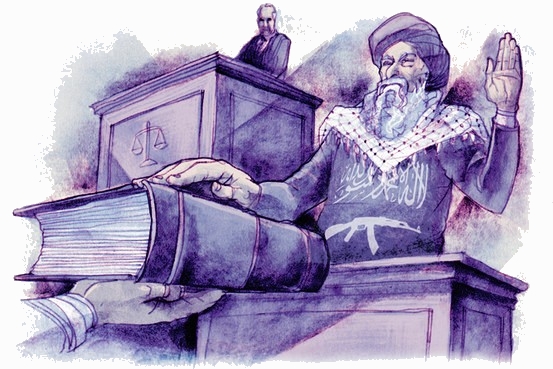 Dan Miller, an attorney and a former Army JAG officer, has written two articles at Pajamas Media on the Obama Administration's policy of trying some foreign terrorists as common criminals in federal courts.  These articles very effectively combine legal reasoning and common sense to refute any argument in favor of criminal trials for terrorists.  I highly recommend reading both articles:
The Blackwater Guards, KSM, and the American Judicial System by Dan Miller, PJM
What the Moussaoui Circus Portends for the KSM Trial by Dan Miller, PJM
I completely agree with the final paragraph in Dan's first article:
The United States Constitution, the courts sworn to uphold it, and the resulting criminal judicial system are great — arguably the best in the world. However, there are simply some cases which have no business in the system. I consider terrorist attacks to be in that category. There may be some disagreement with the notion that 'tis better that a hundred guilty men be set free than that one innocent man be convicted. Indeed, we sometimes go too far. However, in the case of KSM, and perhaps the underpants bomber, the needs for criminal prosecution and conviction are trumped by the far more important need to save the lives of hundreds of others potentially to be lost through the future acts of those with whom they committed their crimes. I would far rather see KSM untried and detained indefinitely at Gitmo, and the underpants bomber untried and indefinitely detained in a mental institution, than to forego the benefits of their interrogations.
Articles written by Tom Carter
Tags: enemy combatants, KSM, Miranda, Moussaoui, rights, terrorists, trial
Categories: Military, News, Politics | Comments (1) | Home
Leave a Comment
(To avoid spam, comments with three or more links will be held for moderation and approval.)