June 1st, 2010
By Larry Ennis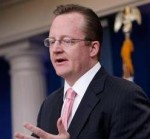 Sometimes it's almost scary how things suddenly fall into place. Of course a lot of these magic moments depend on your perspective and may not be all that enlightening to others. One such moment occurred recently when a discussion came about here on Opinion Forum about a piece by Dr. Jim Taylor on The Huffington Post.
The gist of Dr. Taylor's article was information control and the tongue-in-cheek supposition that there might someday be a Department of Information in the U.S. government. Depending on your political philosophy, it is or is not a good idea. The real dividing factor seems to be whether or not the entity of true government information control has already become a reality.
In a recent departure from what is considered normal, the Administration produced and distributed an interview with their pick for an upcoming Supreme Court vacancy. The candidate, Elena Kagan, has for the most part been kept away from normal media questions and interviews. Access to Kagan's pertinent personal information has also been denied — obviously an instance of information control.
The disastrous Gulf of Mexico oil leak has brought about more media and information control questions. The best example is White House Press Secretary Robert Gibbs' expressed unhappiness with the media attempts to get more information concerning the leak.
This Administration seems to try harder than any in the past to control information. They have established a real us-versus-them attitude. Not a good attitude, especially when you consider the current mood of many of the voters. Americans have at last started to revolt against a system that no longer seems to have any redeeming features. Democrats and Republicans alike are for the most part a bunch of firmly entrenched bureaucrats who spend more time soliciting campaign funds and less time doing the people's business.
This President, like all the others, spends more time fund-raising and campaigning than he spends on his elected job. The Administration's handling of the Gulf disaster will haunt the American scene for the next hundred years. Whatever Washington could have done just slipped away with time. Why didn't the Administration react faster and with resources that matched the job? Once again the advantage of information control would be just the ticket. No one wants to pursue the fact that BP was a major cash contributor to the President and the DNC.
Most other liberal media news outlets are very critical of Fox News and their programming. After watching this Administration's brand of politics, I believe Fox has made a significant contribution to our freedoms by exposing what is happening in Washington, D.C. The Department of Information will have to wait, but that doesn't mean that we are free of the spinners, the liars, and the wheelers and dealers who are so common in the nation's capital.
Articles written by Larry Ennis
Tags: BP, Gulf of Mexico, information, oil, political contributions, propaganda
Categories: News, Politics | Comments (10) | Home
Leave a Comment
(To avoid spam, comments with three or more links will be held for moderation and approval.)