July 9th, 2010
By Dan Miller
The already bloated doctrine of federal preemption must not be further engorged.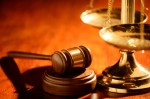 On July 6, 2010, the Holder Justice Department, allegedly without consultation with President Obama, filed suit in federal district court in Arizona to block the new Arizona law intended to enforce existing federal laws against unlawful immigration, something the federal government itself has patently failed to do. The suit asks the court for, among other things, an order restraining Arizona from implementing the new statute later this month as scheduled, pending the outcome of the litigation. It is evident that this was done for partisan political purposes, although it seems quite likely that the political results will not be those which the Obama administration desires.
The suit claims that the new Arizona law was preempted under the Constitution by federal law and is therefore unconstitutional. According to the Justice Department complaint:
In our constitutional system, the federal government has preeminent authority to regulate immigration matters. This authority derives from the United States Constitution and numerous acts of Congress. The nation's immigration laws reflect a careful and considered balance of national law enforcement, foreign relations, and humanitarian interests. Congress has assigned to the United States Department of Homeland Security, Department of Justice, and Department of State, along with other federal agencies, the task of enforcing and administering these immigration-related laws. In administering these laws, the federal agencies balance the complex — and often competing — objectives that animate federal immigration law and policy. Although states may exercise their police power in a manner that has an incidental or indirect effect on aliens, a state may not establish its own immigration policy or enforce state laws in a manner that interferes with the federal immigration laws. The Constitution and the federal immigration laws do not permit the development of a patchwork of state and local immigration policies throughout the country.
The complaint goes on at length to explain these claims. However, as analyzed here, there are no federal statutes on which a claim of preemption could legitimately be made:
Continue reading this article at Pajamas Media »
Articles written by Dan Miller
Tags: Arizona, Commerce Clause, Constitution, DOJ, immigration law, lawsuit
Categories: Law, News, Politics | Comments (14) | Home
Leave a Comment
(To avoid spam, comments with three or more links will be held for moderation and approval.)