July 14th, 2010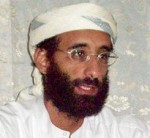 "An appeaser is one who feeds a crocodile, hoping it will eat him last." — Sir Winston Churchill
In yet another lesson why appeasement is futile, Molly Norris, the Seattle cartoonist who accidentally started the "Everybody Draw Mohammed Day" phenomenon, just got marked for death in an Al-Qaeda magazine by Islamic extremist Anwar al-Awlaki, the American-born ideological influencer of multiple terrorists who was targeted for assassination by the Obama administration.
"A cartoonist out of Seattle, Washington, named Molly Norris started the 'Everyone Draw Mohammed Day,'" the article attributed to the radical Yemeni cleric says.

"She should be taken as a prime target of assassination, along with others who participated in her campaign.
"The large number of participants makes it easier for us because there are many targets to choose from," reads the article in the magazine of Al-Qaeda in the Arabian Peninsula, or AQAP.

The killings should not, however, be limited to "Draw Mohammed" participants, the article says.

"Because (participants) are practising a 'right' that is defended by the law, they have the backing of the entire Western political system. This would make… attacking any Western target legal from an Islamic viewpoint."

"We will fight" to defend Mohammed, the article says. "We will instigate, we will bomb, and we will assassinate, and may our mothers be bereaved of us if we do not rise in his defence."
Molly Norris was, of course, the Seattle cartoonist who accidentally sparked the "Everybody Draw Mohammed Day" with a stray cartoon, only to frantically take it all back a few days later with the reassurance that she never meant to offend anyone and can't everybody please just get along?
Note however, that it is not just Ms. Norris who is going to be targeted for this little piece of insubordination against Islam.  Anyone who dared draw a picture of Mohammed in support of this day is fair game.  Anyone who did not draw a picture is also fair game so long as they live in the West, as it was the Western legal system which permitted and protected this bit of insubordination against the "religion of peace."
We hear repeatedly that Islam does not condemn the killing of innocents, but we hear rather less frequently the caveat that Islam does not consider the infidel, or even the moderate Muslim living in the West, to be innocent.  If there is one good thing about this fatwa, it is that the explicit targeting of Westerners who didn't even participate in the event makes the issue crystal clear.  The West needs to wake up and realize that this is not just a misunderstanding, not just the work of a few fringe Islamic radicals.  It is a war, a fight for control of the only arenas in which Islam is actually equipped to fight and perhaps win: the culture and the information battlespace.  Going back to the words of Winston Churchill:
"If you will not fight for right when you can easily win without bloodshed; if you will not fight when your victory will be sure and not too costly; you may come to the moment when you will have to fight with all odds against you and only a precarious chance of survival. There may be even a worse fate. You may have to fight when there is no hope of victory, because it is better to perish than to live as slaves."
Right now, the U.S. is still able to "easily win without bloodshed"… on the culture front, at least.  But if we do not "fight for right" now, it will only get worse.  For everyone who enjoys the freedoms and liberties of Western civilization is a target of radical Islam, whether they like it or not.  Al-Awlaki is far from the first to say so, and the actions of his protégées Major Nidal Hassan and the underwear bomber Umar Farouk Abdulmutallab speak louder than words.  Should anyone be tempted to take the easy way out of appeasement, remember the example of Molly Norris and how much good her apologies did her in the eyes of Islam.
During the Cold War, the prevailing sentiment was, "Better dead than Red."  Lately, this sentiment seems to have been turned on its head by general society into "Better Red than dead," since like Ms. Norris, much of society seems determined to twist itself into a politically correct knot rather than run the risk of offending anybody.
But sometimes, as Ms. Norris is now finding out, you die anyway.
Articles written by Brianna Aubin
Tags: al-Awlaki, appeasement, death, Draw Mohammed Day, fatwa, terrorism
Categories: News, Politics | Comments (10) | Home
Leave a Comment
(To avoid spam, comments with three or more links will be held for moderation and approval.)