August 8th, 2010
By Larry Ennis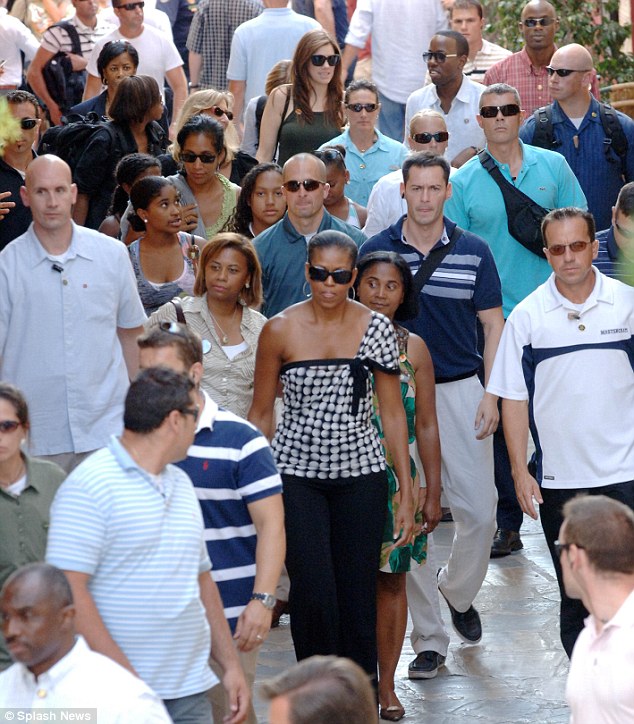 The President's wife has gone on vacation in Spain. Total cost for her little getaway? How about $375,000?
The good news is that we taxpayers aren't paying for all of it.
According to the White House press secretary Robert Gibbs, the First Lady is traveling just like any other private citizen. According to most outside accounts, Mr. Gibbs may be a bit off the mark.
Members of the first family travel with a security detail for protection. The First Lady took her Secret Service detail (70 people) with her. She also took her personal staff and some friends. The cost is staggering, no matter who is footing the bill.
It appears that such an expensive junket has garnered quite a lot of attention. It's hard for a mother who's having to feed her family Spam and Wal-Mart brand mac and cheese to understand that Mrs. O. is having lobster for dinner in Spain.
It's interesting to note the difference in how the two newspapers linked to above are presenting the story of the First Lady's Spanish holiday. While the London Daily Mail questions the extravagance of this trip, the New York Times passes off the cost of the trip as a normal occurrence when the First Lady travels. I don't recall any other first lady's vacation being quite so expensive.
While both articles mention the cost of using Air Force Two at between $140,000 and $160,000, neither mentioned the expense of hauling the special armored vehicles used to transport the First Lady and her security force. This task is handled by the Air Force at taxpayer expense.
The President and First Lady are scheduled to take two more vacations this month. Their number of vacation days are not excessive when compared to any other presidency. I doubt that anyone cares how many days the first family vacations, anyway. The real question in a lot of people's minds is how to come to grips with the amount tax dollars being spent on one getaway for the First Lady.
I'd remind the first family that our nation is on the verge of going bankrupt. Maybe they should tone it down a little.
Articles written by Larry Ennis
Tags: cost, First Lady, Michelle, press coverage, security, Spain, vacation
Categories: Media, News, Politics | Comments (8) | Home
Leave a Comment
(To avoid spam, comments with three or more links will be held for moderation and approval.)