October 14th, 2010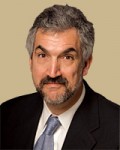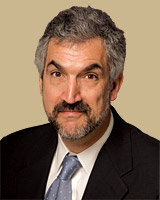 Does the War on Terror still exist?  What is the status of that war?  Exactly who and what are we fighting?  Our government officials frame the debate in very general terms, with the DOD calling the fight an "overseas contingency operation," and Napolitano infamously referring to the problem of terrorism as a "man-caused disaster."  Senator McCain, on the other hand, claimed the problem was "radical Islam" and Pres. Obama, before his inauguration, said that the problem was the "perverse and hateful ideologies of radical Islam."  Are any of them right?  Which ones?  Or is the answer something different altogether? These and other questions are the ones that Dr. Daniel Pipes, expert on the Middle East and Islamic history, addressed last night while giving a speech at the University of Illinois.
"We have to name the enemy in order to fight it," Pipes pointed out.  He then explained that he did not think that either major view on Islam was correct, neither the establishment view that terrorists stem from a warped and perverted form of Islam nor the mainstream critical view that mainstream Islam itself was the problem.  "First of all, the Islam of 40 years ago was very different from the Islam of today," he pointed out.  "And second, if Islam itself really is the problem, then what are you going to do?  Embark on a Crusade?  Convert all Muslims?"
Rather, Pipes holds on to a third view, that the radical Islam we see today is a legitimate, though very extreme interpretation of the religion of Islam, an ideology that seeks to apply Islam in its totality.  To these people, Islam is a totalitarian system which, when applied perfectly, will answer all questions and solve all problems.  It seeks a worldwide Caliphate, and the application of sharia law to society in a fashion similar to the way it is applied in Iran or Afghanistan under the reign of the Taliban.  Economics, education, child rearing, government … in this worldview, everything would be governed by the principles of Islam.  It is a form of Islam that emphasizes every negative and intolerant trait within the religion, and seeks to impose those traits first within the Dar al Islam, the House of Islam, and then within the Dar al Harb, the lands of the infidels or the House of War.
"How dangerous is this ideology?  Well, that depends on who you ask," he goes on to explain.  The NSA claims that jihadis are a "mosquito bite" compared to Communism, he says, and the CIA holds the same view.  Pipes allows that this view is mostly correct as far as direct military threats go, but believes that these organizations do not adequately consider the threat of those who promote Islamism while remaining within the law.  "This is an ideology that is very comparable to fascism and communism," Pipes explains.  "It is the third great totalitarian challenge for the West."  He then goes on to point out that despite its weaker military might, it is strong in that it attracts many talented individuals to its cause, it is not a single movement with a single state which can be defeated, its ability to call on religious faith gives it greater staying power than communism and fascism ever had, and it's ability to succeed through electoral and democratic formats is both disturbing and a long-term threat to freedom.
He also points out that its lack of a single coherent movement, and its ability to evolve over time make it more difficult to isolate and defeat.  "Islamism as a violent ideology is not much of a threat," he concludes, "but Islamism as a lawful movement working within the system is much more dangerous.  Osama bin Laden is not terribly successful; he's had some success but not much.  Prime Minister Erdogan of Turkey however, is in charge of a large state with a good military, a growing economy… it is much better to be Prime Minister Erdogan than Osama bin Laden."
"So how do we deal with this threat?" Pipes then asks.  "Well, we have two basic options: co-opt or confront."  However, he then points out that while co-option is obviously the less painful option, he does not think it will work.  "When you look at the nature of this movement, you see that it is not due to economics, it is not due to lack of education, it is not due to American imperialism, or bad American foreign policy, or any of these things.  In a survey conducted on Al Qaeda members, it was shown that 75% of these people were upper middle class, 63% had gone to college, 90% were from good families, 73% were married, many of them had children, many of them had excellent jobs as engineers or architects or scientists — in short, they were the cream of their society."
So what does move them?  "These people turn to Islamism out of frustration, a sense of responsibility towards the ummah," Pipes said.  "Islam is historically a religion of success.  They had a great empire in the 10th and 11th centuries, they were on top of the world militarily, culturally, economically.  Then they went into a long period of decline and stasis until about 1800, while all that time Europe was moving forward.  Until that time, they had this sense of God's blessing, the sense that they had the best religion, the best culture, but by the 1800's that sense of superiority was gone.  So when they realized this they started to ask themselves as a society, 'What went wrong?'"
The first solution they tried was to become more like the West, to modernize, Pipes continued.  At least, some of them did.  That lasted until about 1920.  Then they tried turning to fascism and communism when those ideologies were strong, in Germany and in Russia, but that didn't work either.  "So now they have turned to Islam, pure Islam, and that's what we're seeing now," Pipes concluded.
Of course, all of this brings us back to the question of what to do.  "We cannot appease or co-opt this movement," Pipes concluded.  "We must fight it, and defeat it as we defeated fascism and communism.  We cannot just fight terrorism, we must induce the Islamists to give up their totalitarian ideology and modernize their faith."  Pipes then goes on to say that while a moderate form of Islam does not yet really exist, creating some moderate form of Islam — a form that is democratic, humane, liberal, a good neighbor — is the only permanent solution.  "This is not only a possible option, but it is a necessary option and indeed the only option," Pipes stated.
In order to do this, he then outlines two main steps.  "Non-Muslims will have to bear the burden of defeating the Islamist ideology," he explains, "but the actual reform of Islam will have to come from within.  The Koran will have to be reinterpreted, and Islam's positions on jihad, women, slavery, corporal punishment, secular law will have to be reexamined and modified to coexist with modern society."  The West can aid that effort by providing a platform for moderate Muslims, Pipes says, helping to disseminate their ideas and giving them the freedom they will need to speak.  Muslims will have to ask themselves what it means to be a modern Muslim, and Westerners will have to ask — and answer — the question of whether their civilization is worth defending.
"This conflict has been described as a clash between civilizations," Pipes concluded, "but in reality, it is a clash between civilization and barbarism."  We cannot appease it, he tells us; we must defeat it and help to put in its place a new version of Islam with which we can peacefully coexist.
Articles written by Brianna Aubin
Tags: communism, fascism, Islam, islamist, Pipes, terrorism, war on terror
Categories: History, Politics | Comments (6) | Home
Leave a Comment
(To avoid spam, comments with three or more links will be held for moderation and approval.)