February 23rd, 2011
by Jane Thomas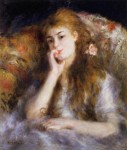 Maybe it is time to think more creatively about ways to make our government more responsive to the people.
Observation #1
Countries run on two simultaneous tracks: an economic track and a political track.  On the economic track the two extremes are capitalism, where everything is privately owned, and communism, where everything is state-owned.  On the political track the two extremes are pure democracy, where everybody is involved in making all decisions, and autocracy, where decisions are made by a single entity (be it one or a very few).  All countries function on both tracks simultaneously, somewhere between the two extremes of each.  No country lives indefinitely at either extremity.  Why?  Because the extremity is only a theoretical point, not a functional point.  Nothing is static:  All countries continuously move along the two tracks between the extremes of each.  Needs and circumstances continually evolve, causing this movement.   Also, movement along one of the tracks is likely to cause movement along the other track.  The actions of one impact the other.
Over the years, we have given the various stages of movement and the constituents or activities that led to the movement names and/or labels, which makes our history somewhat confusing and has created contradictions.  But when all is stripped away, the labels are meaningless.  It is just the normal movement that results from changing circumstances of the constituents.
Observation #2
Many of our citizens seem to lack an understanding of the basic power sharing systems for governments:  unitary, where a central government is sovereign; confederate, where the local governments are sovereign; and federal, where sovereignty is shared by central and local government each with defined areas for dominance.  Our national government functions under a federal system, sharing power with state governments and central government.  Our states are unitary systems with the dominant power in the hands of the state government.  In our country's early history, we tried to function under a confederate system with the dominant power in the hands of the states.  This was the government under the Articles of Confederation.  We replaced that system with a federal system under the current Constitution.  Any of these three systems might be democratic or autocratic; for example, both Great Britain and China are unitary.  A unitary system simplifies the lines of control.  A federal system always experiences tension between the national government and the state/local governments.  A confederate system is always challenged by the need to reach agreement among its various members in order to make any national decisions.
In point of fact, our federal system has evolved since its original founding.  Far more power now lies in the hands of the central government.  Like it or not, our federal system has been diluted by the tax codes, mobilization, communication and rapid transportation.  Not to panic, our federal system is still very viable — it is just not functional in the form in which it was originally envisioned by the founding fathers.  And, that is as it should be.  Political systems should be fluid to meet the ever changing needs of their constituents.  Political systems and economic systems constantly evolve in response to the circumstances of any given period.
Observation #3
People's attitudes are a result of their perceived interests.  Dr. Phil tells us that an individual's perception is that individual's reality.  I would disagree.  I think there is a difference between perceived interests and real interests.  Arianna Huffington says, "What people want, or think they want, from moment to moment and what they need long term aren't always the same thing…." (How to Overthrow the Government
, p. 73) Perception changes with knowledge, whether experienced or learned.  With modern means of communication, our perceptions may easily be shaped, even indifferently to our real interests.  In this case, our perceived interests may not be our real interests.  But, where Dr. Phil and I do agree is that people act based upon their perceived interests, regardless of the validity of how that perception was shaped.
Observation #4

The movement along the economic and political tracks results from the conflicting perceived interests of the constituency.  In a subsistence living circumstance in an underdeveloped, agrarian setting, the people prefer a government that will leave them alone.  However, as soon as they begin to produce surplus, thus moving into the cash crop status, they begin to develop an interest in the actions of the government — desiring the government's actions to be favorable to their perceived needs.   As commerce becomes more industrialized, businesses desire a government that will create circumstances for them to expand and prosper.  It is very normal for business to keep production costs as low as possible.  On the other hand, it is in the interest of workers to make a living wage and to be able to meet their daily needs while saving for the future.  It is only normal that the goals of the various perceived interests will be in conflict.  These differences and the pressures they place upon the economic and political systems move them along the tracks one direction or another.  When industry, in an effort to control production costs, becomes too abusive to the workers, the workers fight back until they finally gain the lead.  However, once in the lead, they push until they become abusive in the sense that they increase the cost of production beyond the equitable level, in which case, the industrialists will respond by finding cheaper labor, automating, moving industry overseas, whatever it takes to lower production costs.  In truth, there is a happy medium, but how do you reach it?  Instead, we just push the car along the track moving first one way and then the other in an endless effort to fill the needs of the conflicting goals of the constituencies.
~ ~ ~
So, based on these observations, where are we today?  Economically and politically we are being dominated by the business interests.  Arianna Huffington probably hit the target dead on when she wrote, "It's time to realize that our government is no longer merely 'influenced' by corporate contributions—for all practical purposes its every move is predetermined by them (Wall Street)…. It's well past time to acknowledge that the two-party system is bankrupt, that the very process by which we elect our leaders has been seriously compromised by the influx of special interest money."  Almost a decade before Huffington wrote about the failure of the political party system, William Greider tried to call our attention to this situation in his book Who Will Tell The People? : The Betrayal Of American Democracy
. In 1992, Robert Reich (Secretary of Labor) was struggling to call the nation's attention to the growing uneven distribution of wealth and its accompanying by-product of business dominance over the legislative and electoral process.
Maybe it is time to think more creatively about ways to make our government more responsive to the people.  This country has been in the hands of big business before and what it bought them was demonstrations and ultimately unions — who in their own capacity became as abusive as the businesses.  Of course, at the moment, we are seeing the growth of a third party (as we have seen in the past, these little parties spring up), the Tea Party.  Although the Tea Party spouts a variety of missions, in truth, they are basically advocating a strict constructionist policy which we all know is no longer a viable approach to our government.
We choose to function under a political system that responds to the pressures of the majority.  As long as the goal of gaining wealth supersedes the goals of exercising character, the general policies swing toward advantages for the big business sector.  Business prefers a set of rules that protects its interests.  The very process by which they protect their wealth poses disadvantages for the workers.  In a perfect world, business owners would recognize the value of their workers and initiate policies that would appease, even help, their workers.  And, in a perfect world, industry would be more cognizant of the role their workers play as consumers.  But this is not a perfect world and it is the business of a business to make a profit.  They should not be faulted for the tactics they use, if the workers are willing to tolerate them.  But eventually, as wealth gets less evenly distributed and the majority begins to feel hopeless and abused by business, they will rebel in some form — be it organizations, demonstrations, or votes.
There are some very creative ideas afloat for revisions in the government structure and process:
Campaign Finance Reform has so far successfully been eviscerated almost to the point of extinction.  Yet, it is a viable concept that could be revived.
Using a lottery to select the members of the House of Representatives:  Jonathan Swift, Irish cleric, political pamphleteer, satirist, and author, wrote in 1726 in Gulliver's Travels, "Providence never intended to make the management of public affairs a mystery to be comprehended only by a few persons of sublime genius, of which there seldom are three born in an age: but they suppose truth, justice, temperance, and the like, to be in every man's power; the practice of which virtues, assisted by experience and a good intention, would qualify any man for the service of his country, except where a course of study is required."  Should we look for a way to return the lower house to a citizens' body?
None of the Above on the ballot:  Nevada has allowed voters to select "none of these candidates" in all statewide races since 1975.  There is no legal consequence if "none of these candidates" gets the most votes.  Instead, only votes for named candidates are counted for purposes of determining a victor.  Still, "none of these candidates" gives voters a chance to officially record a protest vote, which can certainly put candidates on notice as to their popularity.  At the national level, Rep. Peter Hoekstra (R-Mich) sponsored legislation in 1997 to place a "None of the Above" line on the ballots of all federal elections.  If NOTA received more votes than any of the candidates, a new election would have to be held.  The bill died for lack of support.
Removal of the Electoral College has been discussed for decades.  It is probably the primary reason for Mayor Michael Bloomberg's (NYC) decision to decline to run for President as a third party candidate.  Would moving away from the two party process to a multi-party process be detrimental for our political system?
Pairing of public-private support, dynamic leadership, and individual involvement are the solutions promoted by Arianna Huffington's How to Overthrow the Government. Huffington emphasizes that "Leaders identify needs, bring the constituents awareness, and prepare them to accept solutions…If we're to remake America, we'll need leaders who can inspire citizens to do more than get out and vote.  We'll need them to tell us what we may not want to hear.   And, we'll need them to remind us that the social problems we're facing cannot be solved without our participation, and that our responsibility as citizens begins with ourselves — but does not end there."  Huffington cites Doris Kearns Goodwin, "The job of a leader is not simply to reflect current opinion but to challenge it, move it forward and shape it" to support her argument.
As I observe the insanity of watching this Congress working with a budget that has some minor areas of spending and four giant expenditure areas (interest on the debt, Department of Defense, Health and Human Services, and Social Security) put their solutions on the table for dealing with the national debt, I can only chuckle.  In order to cut the interest on the national debt, we must touch the other big three.  Yet they have just passed a tax bill that protected the rich and increased the national debt, are trying to repeal a bill to help our citizens access health care even though the OMB has advised that repealing the bill will add to the deficit, refuse to means-test Social Security and Medicare, and repeatedly say that Defense spending is off the table.   So, we move a bit closer to the end of the track that is theoretical only, but not functional.  Enough movement will alienate enough of the people that movement will begin the other direction.  It would be nice if we could find a point where it would serve all of our people, but, alas, our interests are continually in conflict.  But our political system is not in crisis — it is merely in flux.  When the distribution of wealth gets too unequal, when enough people feel disenfranchised by the system, and when people get sufficiently tired of being told by the ideologues that criticism is unpatriotic and that tolerance of other concepts, ethnicities, and religions is anti-American, we will begin to move the other direction.  Political systems are always evolving, as are economic systems.  We are simply on the move along the tracks.
Jane Thomas has a B.A. in Political Science from Oklahoma State University and a Master of Letters from Kings College, University of Aberdeen, Scotland. She has taught at the high school and college levels in the US, Thailand, and Scotland. She's now an archivist and does research on terrorism and disaster recovery.
Articles written by Guest Author
Tags: business, capitalism, debt, deficit, federal, interests, perceptions, unions
Categories: Economics, Politics | Comments (9) | Home
Leave a Comment
(To avoid spam, comments with three or more links will be held for moderation and approval.)