May 5th, 2011
By Tom Carter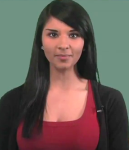 Seems the only thing people can agree on about the nation's economic health is that the patient isn't feeling well.  Beyond that, diagnoses and prognoses and treatment regimens are all different, depending on the ideologies of the political physicians in attendance as well as the rubes in the hallway.
The most logical idea is that there are two unavoidable prescriptions for the ailing national economy — more revenue and less spending.  It's a combination that can't fail.  But half the physicians in the patient's room, those leaning on the right wall, as well as half the rubes in the hallway, are convinced that there can be no higher taxes.  Period.  At all.  On nobody, including the richest of the rich.  Their counterparts along the left walls, however, believe there can be no reductions of any significance in huge entitlement programs.  Period.  At all.  Especially for unproductive citizens.
The confused folks walking up and down the middle of the hallway and squatting in the middle of the patient's room, too close to his stinky feet, simply shake their heads in dismayed disbelief at the stubborn rockheadedness of all those others.
The worst part is everyone uses statistics.  Some of them are liars, while others are dunces.  And quite a few are both.  Here's a Wall Street Journal article that illustrates both the creative and the dishonest use of statistics by both sides.  Read it for yourself; I've got something better to do (see below).
This video presents an ideologically pure argument in favor of the right-leaners' position that higher taxes are never justified, ever, no how.  Each time I watch the video I get distracted and forget the key points.  Well, all but two.  Take a look, while I'm watching it again to see if I can … well … get it.
Damn…!  I forgot what point 6 was about.  Something having to do with increases and loopholes, I think.  Guess I'll have to watch the whole thing yet again….
Or maybe I could find a Paul Krugman video that explains all this equally well.  Not!
(H/T to The PJ Tatler for the video.)
Articles written by Tom Carter
Tags: confusion, economy, ideology, partisanship, spending, statistics, taxes
Categories: Economics, Humor, Politics | Comments (3) | Home
Leave a Comment
(To avoid spam, comments with three or more links will be held for moderation and approval.)