November 28th, 2011
By Dan Miller
The Status Quo is Great!
Here are the reasons to support Governor Romney:
♥ The transition from President Obama to President Romney will be less traumatic than the transition to any other Republican candidate because they are the most similar;
♥ Governor Romney created RomneyCare, the precursor to ObamaCare, a marvelous thing;
♥ He is an experienced politician and we need to help the political class to thrive now more than ever before. Outsiders are bad for the political industry country because they might upset the status quo;
♥ Washington, D.C. is the political, cultural and spiritual center of the universe world country Washington beltway and we must keep it that way. Otherwise, more of our already diminished exceptionalism will be lost;
♥ The wretched Scum of the Earth referred to as the Tea Party — who rarely drink tea, don't even amount to a political party and can't possibly get one of their favorites elected — will cease to flourish. Along with them will go all of the conservative principles partisan bickering in Washington they have produced;
♥ He has great hair and looks really presidential; that's the most important qualification for the highest office in the nation. Celebrities need to be handsome and/or pretty (N.B. There is an important exception for very attractive conservative female presidential candidates);
♥ He neither smokes nor drinks and hence won't get drunk and puff tobacco smoke in people's faces;
♥ With such sterling qualifications as these his election in 2012 is assured and we will be forever done with President Obama.  What more could we possibly demand? Support the Winner!
Oh, never mind. It wouldn't make much difference, is not worth the effort and would be racist. Let's just keep President Obama.  After all, because of his great humility he is certain to do better during his second term.  He has
admitted that he's "screwed up," is "frustrated" and might only deserve one term in the White House. He's acknowledged that he hasn't fulfilled campaign promises and has admitted that the change he vowed to bring to Washington hasn't arrived.

Whether the self-critiques are born of political savvy, humility or candor, they help establish the president as an honest, sympathetic figure heading into the 2012 election, a leader willing to acknowledge that the sky-high expectations for his 2008 hope-and-change campaign have fallen short in reality.

Of course, we could try to elect a political neophyte like Herman Cain in a forlorn hope for change we can believe in need.  But how could he possibly function in the Washington environment?  Even brief pauses to think are disqualifying (thinking is an unknown luxury in austere Washington) and for a candidate to acknowledge that he doesn't know something is worse. Could such a dunce find Capitol Hill on the map or, if he managed to get there, pronounce the names of some of our most experienced and revered congressional leaders? Might Senator Reid come out "Uzi-uzi-pelosi-pelosi-reid-istan-reid-istan?" We can't have that sort of thing!  It would be a grave error to expect minimal competence, even with helpful guidance from the Washington insiders who would flock to him.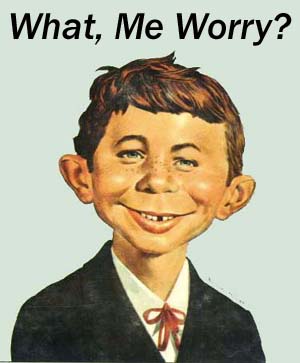 Note: Neither Governor Romney nor anyone associated with his campaign has approved this message.
(This article was also posted at Dan Miller's Blog.)
Articles written by Dan Miller
Tags: Cain, election, experience, Obama, Romney, RomneyCare, satire, Tea Party
Categories: Humor, Politics | Comments (7) | Home
Leave a Comment
(To avoid spam, comments with three or more links will be held for moderation and approval.)