December 30th, 2012
By Dan Miller
Once upon a time, Let's Make a Deal was a popular television show. Why not televise the "fiscal cliff" negotiations?
According to the source of all true wisdom, Wikipedia,
Let's Make a Deal is a television game show which originated in the United States and has since been produced in many countries throughout the world. The show is based around deals offered to members of the audience by the host. The traders usually have to weigh the possibility of an offer being for a valuable prize, or an undesirable item, referred to as a "Zonk". Let's Make a Deal is also known for the various unusual and crazy costumes worn by audience members, who dressed up that way in order to increase their chances of being selected as a trader. The show was hosted for many years by Monty Hall, who co-created and co-produced the show with Stefan Hatos.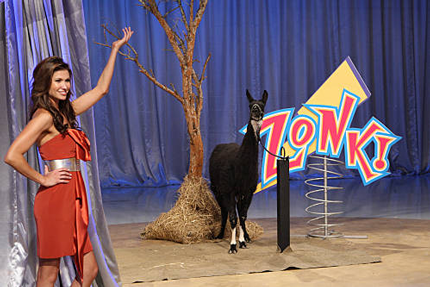 If all else fails, the congressional "negotiations" should be televised using a similar format. On second thought, now is the time for it. President Obama would moderate, alternating with the best Vice President he could ever have had, Grinning Joe Biden. CongressCritters, members of the studio audience, would wear costumes of their choice and our belle Michelle, alternating with Big Bird, would award the prizes. There are many possible "Zonks," ranging from autographed photos of President Obama to cartons of glow-in-the-dark condoms. Entertaining? More so than the current circus performances given behind closed doors and maybe, just maybe, something useful might be accomplished. If not, the show format should be merged with that of the old Gong Show, "best remembered for its absurdist humor and style, often awarding participants ridiculous prizes."
Articles written by Dan Miller
Tags: Congress, fiscal cliff, Gong Show, Let's Make a Deal, Obama, satire, taxes
Categories: Humor, Politics | Comments (1) | Home
Leave a Comment
(To avoid spam, comments with three or more links will be held for moderation and approval.)