March 17th, 2013
By Dan Miller
Finally, President Obama has seen the way, the truth and the light. Let all unicorns praise him, along with the little children!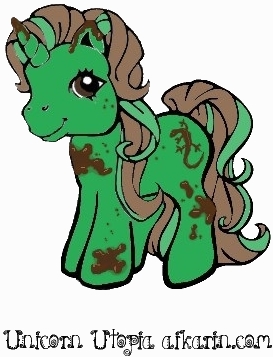 Help President Obama to save us!
According to this article at National Review, President Obama may approve the Keystone pipeline but manage to have it delayed for years.
Bloomberg reports that the Obama administration "is preparing to tell all federal agencies for the first time that they should consider the impact on global warming before approving major projects." Up to now, under the National Environmental Policy Act (NEPA), federally approved projects had to consider potential impacts like dangerous spills or air pollution, but not global warming. Directing all federal agencies to take climate change into account under NEPA will transform environmental policy in this country, putting a huge new drag on the economy in the process.
That is, of course no less fair, reasonable and based on common sense than is everything that President Obama says and does. However, he should be more specific and acknowledge — with the conviction and clarity that only he can muster and convey — that the principal if not only impact of global warming is on unicorns, many of them green. Delicate and sensitive creatures, they have been terrified by St. Al the Gored's prophesies of widespread disaster.
This clever song tries to mask the facts. It should not be given a pass even on St. Patrick's Day:
The true facts are that green unicorns may only recently have become (nearly) extinct, along with all others, due to global warming. Poor Noah had no idea of the horrors of global warming because St. Al had not then made his presence known on Earth. Had he, and had Noah listened, he would have redoubled his efforts to save not only green unicorns but those of all colors, races, creeds, religions and sexual orientations as well.
Due to the gross mismaldirection of prior administrations in permitting, yea encouraging, global warming, unicorns recently become extinct or nearly so. Not even the best and brightest scientific and gender studies scholars at Harvard know for sure which. However, whatever may be the case, unicorn security and happiness are far more important than any putrid oil pipeline: unicorns hate oil and the greasy metallic tubes used to transport it because they cause Global Smarming Warming — the greatest threat to Unicorns ever unleashed by greedy capitalists upon an unsuspecting and unprepared Gaia.
Have you ever watched a unicorn, horridly stained with oil, trying to scrub its pitiful little body to remove the stain? Have you ever tried to help? If not, you can have no say in this matter. Only those who are properly informed and sufficiently emphatic to care deeply about the travails of unicorns can participate usefully.
Unless and until we can eliminate the last vestiges of global warming many other endangered (if not already extinct) species will vanish.  Think about the poor bullfrog; think about Jeremiah Wright Bullfrog. They may meet the same sad fate of near-extinction or worse as unicorns, unless all true environmentalists rally to the cause.
Articles written by Dan Miller
Tags: environment, global warming, green, Obama, regulations, satire, unicorn
Categories: Politics | Comments (0) | Home
Leave a Comment
(To avoid spam, comments with three or more links will be held for moderation and approval.)