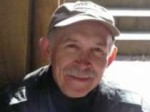 Jan Barry is an Adjunct Professor of Journalism at Ramapo College of New Jersey.  He's a poet and writer and the author of A Citizen's Guide to Grassroots Campaigns; Earth Songs: New & Selected Poems; and coeditor of Winning Hearts & Minds: War Poems by Vietnam Veterans, among other works.  After an Army stint in Vietnam, he resigned from the US Military Academy to become a writer and peace activist.  He recently retired from a news reporting career and is still seeking to find workable solutions to world problems.  More biographical information can be found here.
E-mail:  jbarry@opinion-forum.com
Authors
Recent Posts
Categories
Archives
Meta
Blogroll
---
;
The work on
Opinion Forum
is licensed under a
Creative Commons Attribution &nbsp
3.0 Unported License
.
---
Copyright 2023 Opinion Forum