November 24th, 2010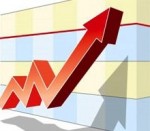 I define confidence as: "How strongly you believe in your capabilities to learn new skills, perform at a certain level, attain a goal, or achieve your own definition of success. Confidence is the most important psychological contributor to performance in the business world because you may have all of the ability in the world to accomplish a goal, but if you don't believe you have that ability, you won't use that ability to its fullest extent in pursuit of success.
Also, confidence impacts every other psychological contributor to performance in business. If you're confident, you're going to be motivated, relaxed, focused, and have mostly positive emotions. In contrast, if you lack confidence, you will likely feel unmotivated, stressed, distracted, and experiencing mostly negative emotions.
Confidence is a Skill
A mistake many people make in their understanding of how confidence affects them is to believe that it is something that they either have or don't have, and if they don't have it, they will never be able to get it. To the contrary, confidence is a skill that develops with awareness and practice. Think of confidence as being like a sports skill. If you practice bad technique repeatedly, you will become very skilled at the bad technique and that is what will come out in competition. Additionally, that ingrained bad technique will make it more difficult to learn new good technique because it will be ingrained into your muscle memory. Conversely though, if you practice good technique, that is what you will ingrain and that is what will come out in competition. The same holds true for confidence. If you practice being negative, worried, and discouraging, then you will become skilled at the negativity and that pessimistic mindset will emerge when you are in an important business situation, such as a sales call or under deadline to finish a work project.
Which Comes First?
Most businesspeople, when I ask them which comes first, confidence or success, they usually reply success because they believe they need that big boost to get their confidence going. But the problem with that reasoning is that you likely won't achieve a substantial success (unless you get lucky) because, lacking confidence, you won't take the risk of giving it everything you've got that is necessary for real success. At the same time, confidence isn't an all-or-nothing proposition, that is to say, you either have it or you don't. Instead, confidence lies along a continuum from very low to very high confidence. The goal is to progressively build your confidence through a combination of initial belief and increasingly greater successes. But, when you get right down to it, confidence must come first. Not 100% confidence, mind you, but just enough to take your shot and experience a modicum of success. That small amount of success then boosts your confidence which, in turn, raises your level of performance which results in greater success, which increases your confidence, until you are caught in a virtuous cycle of self-sustaining confidence and success.
Why Businesspeople Lose Confidence
It's easy to be confident when things are going well. Unfortunately, all rarely goes well in the business world. You are constantly faced with real assaults on your confidence.
You may establish unrealistic expectations for yourself that are simply unattainable, thereby setting yourself up for failure and discouragement. Or you may be overly critical of your efforts, judging yourself more harshly than you deserve. You may feel unsupported by your peers or superiors, especially during times of stress. Not infrequently, businesspeople are placed in situations in which they lack the requisite skillsets and experience necessary to be successful. You may fall into a slump in which you are just off your game and you're not producing the results that you want. Finally, out-of-office issues may hurt your confidence, for example, you may have relationship problems, poor health, or financial difficulties.
Vicious Cycle of Low Confidence
The real danger with low confidence is that you get caught in a vicious cycle of declining confidence and performance. It starts with a normal drop in performance (e.g., due to stress, fatigue, or illness). You get discouraged and engage in negative self-talk. Your pessimism creates stress and negative emotions, such as frustration and disappointment. The anxiety and downbeat emotions preoccupy your thinking, preventing you from focusing effectively. This cascade of negativity creates expectations of future failure, discouraging you from giving your fullest effort. The result: a continuation and worsening of the decline in confidence and performance you initially experienced.
Building and Maintaining of Confidence
I have identified five keys to building confidence that will create an upward spiral of confidence. Each key alone can enhance your confidence, but if you use all of them together, you'll find your confidence growing stronger faster. Your goal involves building your confidence into a strong and resilient force that enables you to remain positive and motivated in the face of the typical and unusual challenges that will inevitably arise as you navigate the corporate jungle in which you inhabit. This high level of confidence will allow you to give your best effort, perform at your highest level consistently, and encourage you to believe you can achieve your goals when it really counts.
Preparation breeds confidence. Preparation is the foundation of confidence. This preparation involves developing the knowledge, experiences, skillsets, psychology, resources, and support necessary to achieve your goals. It also mean putting in the necessary time and effort into every aspect of your preparations. If you have developed these areas as fully as you can, you will have faith that you will be able to use these capabilities gained from preparation to perform as well as you can in the "heat of battle." The more of these areas you fully address in your preparation, the more confidence you will breed in yourself. My goal with the businesspeople with whom I work is that, when they arrive at that big presentation, sales call, or other opportunity, they can say, "I'm as prepared as I can be to achieve my goals."
Mental skills reinforce confidence. When I work with businesspeople, I encourage them to create a mental "toolbox," inside of which they will put essential mental tools that they will need in their preparations and work efforts (fortunately, your mental toolbox doesn't weigh anything, even when it's filled with tools!). Just like having a spare tire, tire iron, and jack if you get a flat tire while driving, the tools in your mental toolbox are available when you have breakdowns in your work life, for example, you get stressed out with a deadline looming, have a conflict with a co-worker, or have a setback on a project. Tools that you can place in your mental toolbox can include inspirational thoughts and images to bolster your motivation, positive self-talk and body language to fortify your confidence, relaxation strategies to combat stress, keywords to maintain focus and avoid distractions, and emotional-control techniques to calm yourself when angered.
Adversity ingrains confidence. Like most businesspeople, you probably love to work in ideal conditions when you're "on top of your game." But how often do you work under ideal conditions? Probably rarely. More often than not, the worst conditions come out when you want them least. But it isn't the conditions that determine who succeeds and who fails because, for example, two businesspeople can face the same conditions, but view and respond to them entirely differently. Businessperson A may see them as a threat that causes negativity and anxiety. Businessperson B sees those same conditions as a challenge and becomes motivated and excited. So who do you think is going to succeed? The challenge is to maintain your confidence when you're faced with the worst possible conditions.
To more deeply ingrain confidence, you should expose yourself to as much adversity as possible in your work. Adversity can be environmental obstacles such as a noisy office or a long and exhausting flight. Adversity can also involve your assignment, for example, one in which you feel a bit overmatched and will need to work extra hard to succeed.
Training for adversity has several essential benefits. Adversity increases your belief that you can responds positively to difficult challenges because you've shown yourself that you have in the past. It shows you ways to adapt to the adversity so you can make those adjustments when faced with them in the future. Preparing for adversity also familiarizes you with tough situations and difficult people, so when you get to "game time" with immense demands, you'll be confident enough to say, "No big deal, I've prepared for this situation and am ready to go." Plus, preparing for adversity just makes you feel tough!
Support bolsters confidence. It's difficult to achieve success on your own. The very best businesspeople I have worked with have had many people supporting them. There will be times when things are just not going well and it helps to have people, for example, family, friends, mentors, and colleagues, to whom you can turn for support and encouragement. Though your confidence may wax and wane depending on how you're feeling and the quality of your recent work, you want people in your life who you can count on to give you a "booster shot" of confidence, for example, have your boss say, "I know you can do it" or a friend tell you, "Hang in there. Things will turn around."
Success validates confidence. All of the previous steps in building confidence will go for naught if you don't then perform well and achieve your goals. Success validates the confidence you have developed in your ability; it demonstrates that your belief in your ability is well-founded. Success further strengthens your confidence, making it more resilient in the face of adversity and poor performance. Success also rewards your efforts to build confidence, encouraging you to continue to work hard and develop your capabilities.
But when I talk about success, I don't mean just "the big win" that comes along relatively infrequently. You can't just go out and have a big success to give you confidence. Your initial goal is to create little "victories" every day in your preparations and work efforts. When you leave the office every day, you should be able to say that you just "won" that day by doing what you needed to do to achieve your long-term goals. With each small victory every day that you accumulate, you move one step closer to that big victory, namely, achieving your long-held professional goals.
(This article was also posted at Dr. Jim Taylor's Blog.)
Articles written by Dr. Jim Taylor
Tags: adversity, business, confidence, mental skills, preparation, success
Categories: Education, Life, Science | Comments (1) | Home
Leave a Comment
(To avoid spam, comments with three or more links will be held for moderation and approval.)